"INDUCTION" Album Digi Pack:

Tracklist:
1) A Message In Sand
2) By The Time
3) Pay The Price
4) The Outwitted Consecration
5) Hiraeth
6) Mirror Make Believe (My Enemy) [feat. Kai Hansen]
7) At The Bottom
8) The Riddle
9) A Nightmare's Dream
10) My Verdict
11) Sorrow's Lullaby

Sixteen-page booklet including Lyrics, Photos and Credits.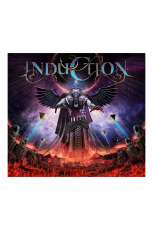 Customers who bought this product also bought the following products:
This Product was added to our catalogue on 15/04/2022.